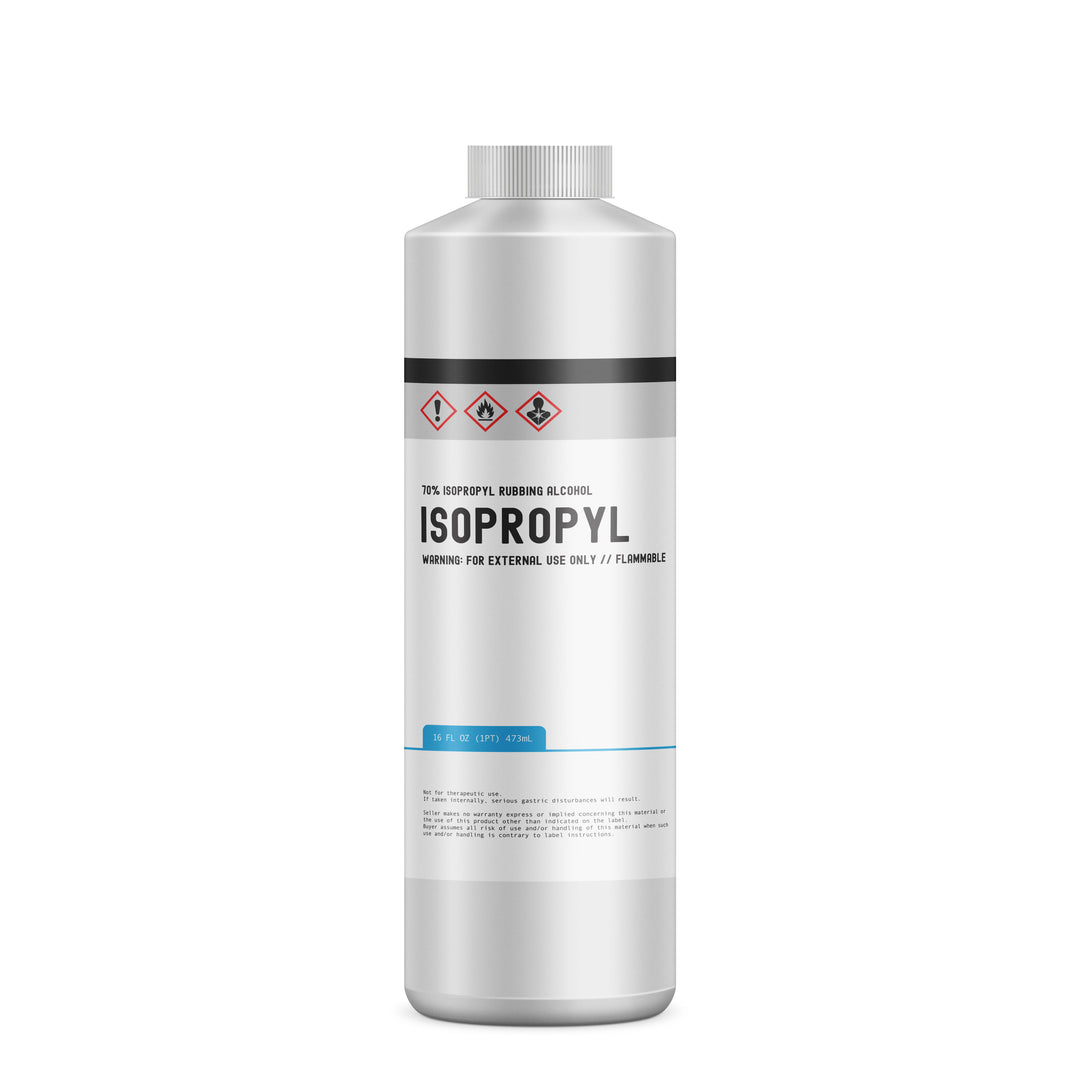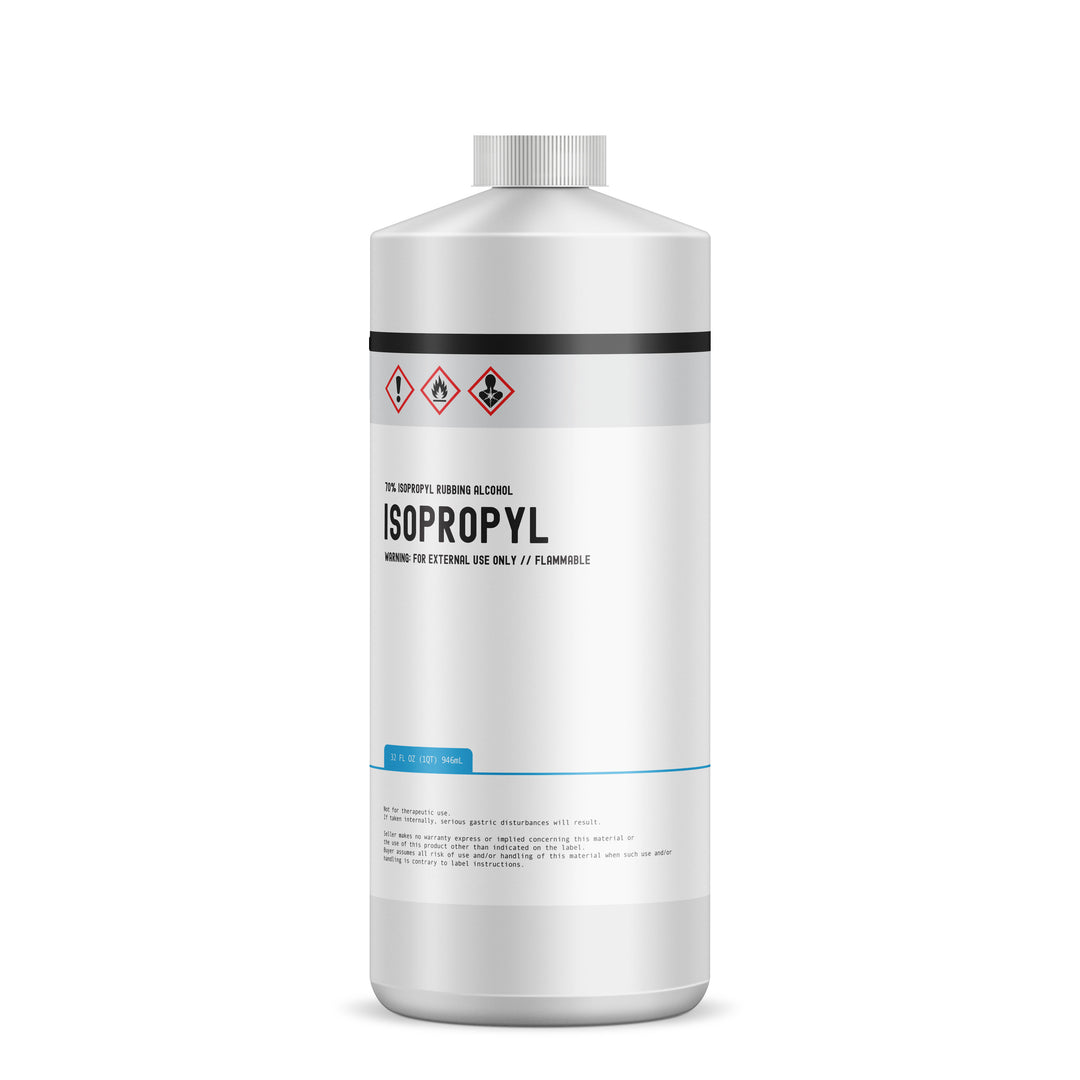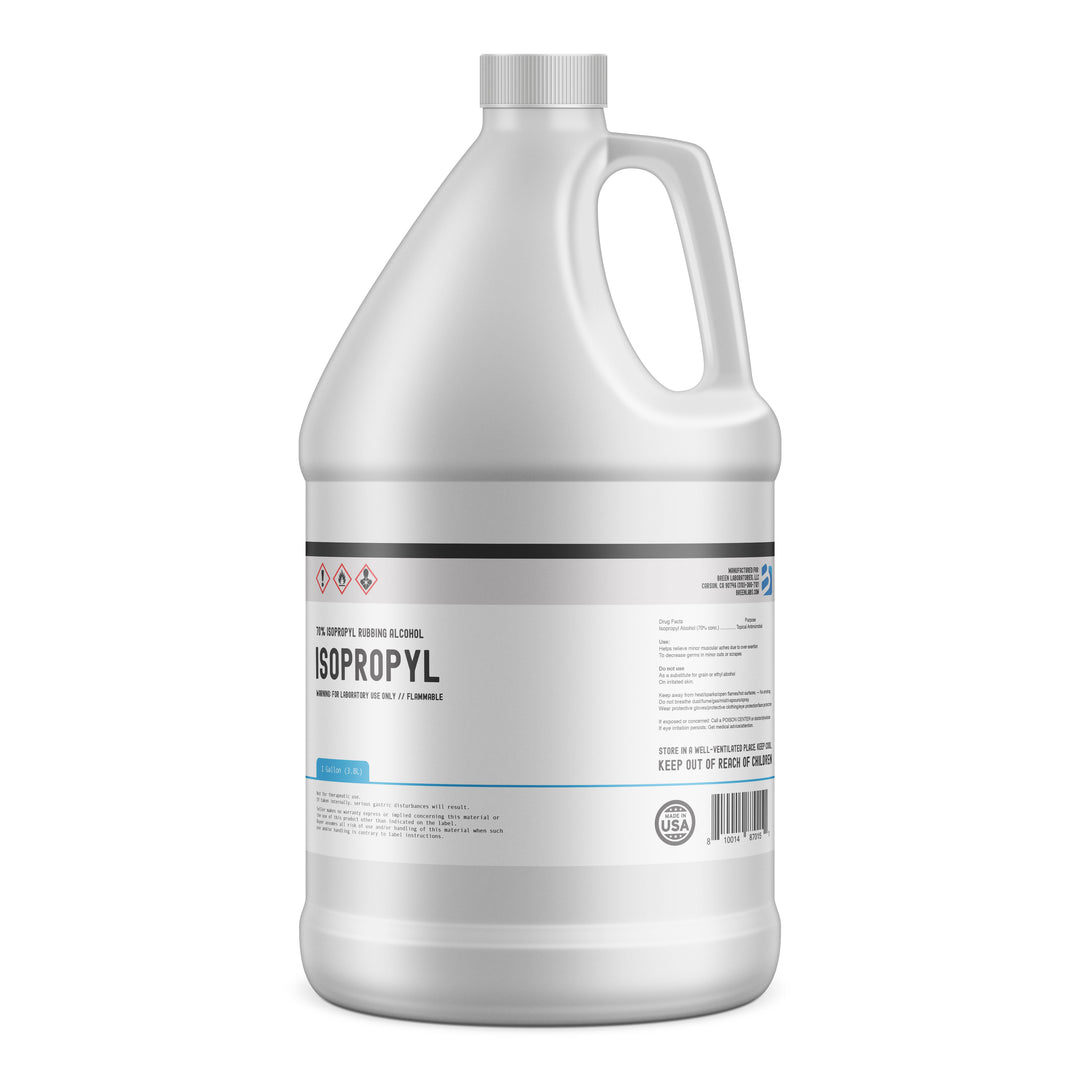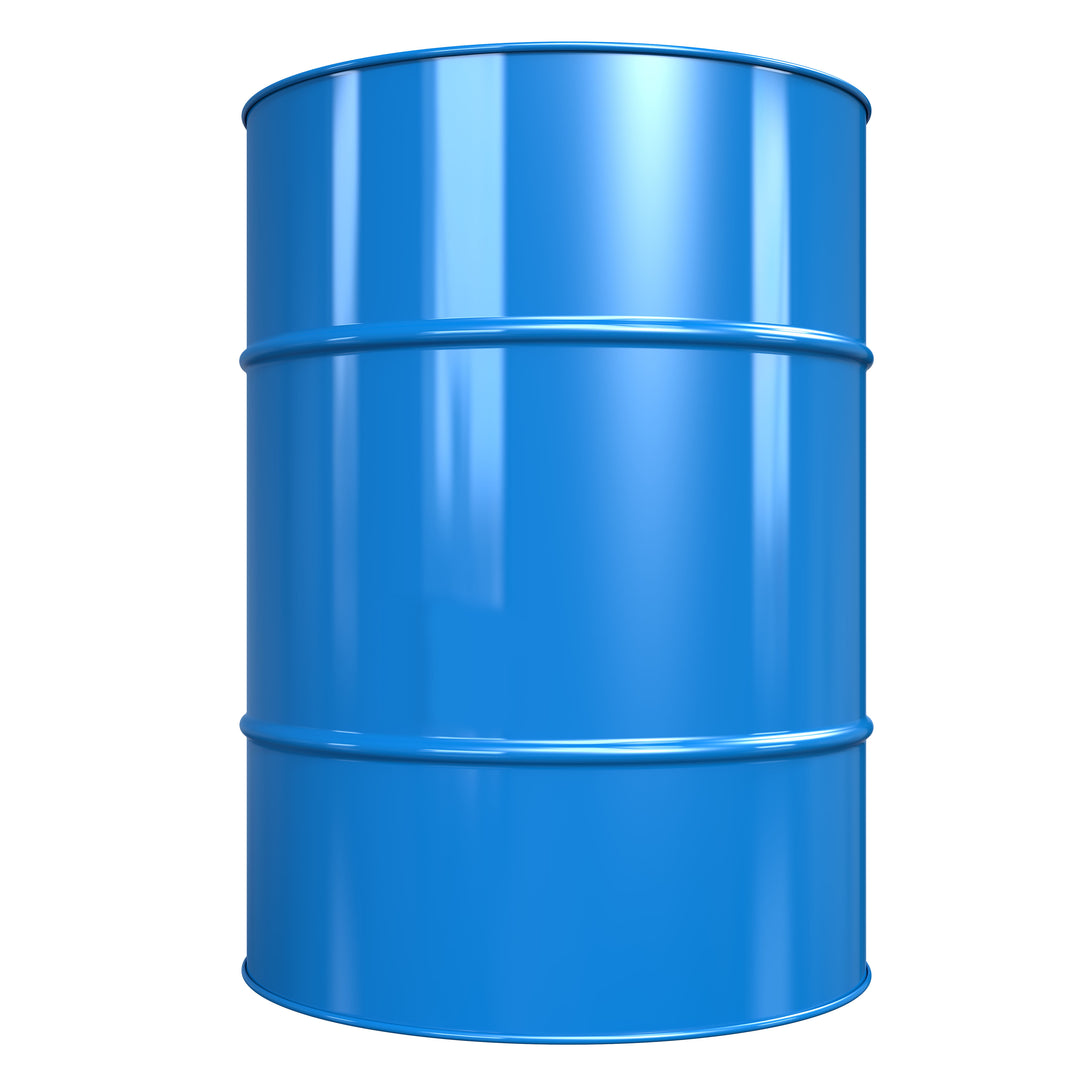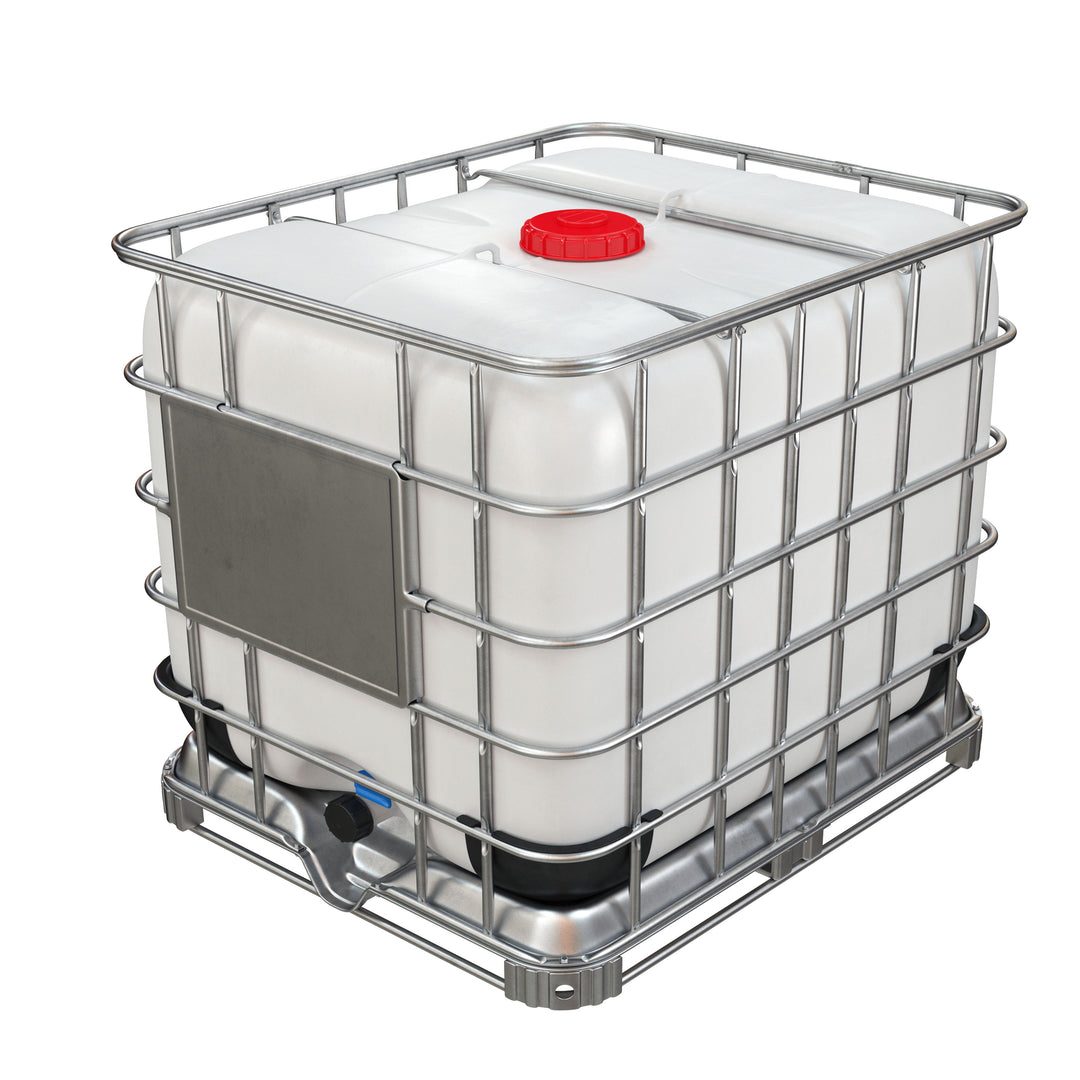 Isopropyl Alcohol 70%
---
In stock, ready to ship

Inventory on the way
70% IPA (Isopropyl Alcohol) is a clear and colorless liquid that is commonly used as a disinfectant, antiseptic, and solvent. It is a highly effective and versatile alcohol solution that has numerous applications in various industries, including healthcare, manufacturing, and cleaning.
The solution contains 70% Isopropyl Alcohol and 30% water, which is the ideal ratio for optimal disinfection and sanitization. The water content helps to penetrate the cell walls of microorganisms, while the Isopropyl Alcohol denatures their proteins and dissolves their lipid membranes, ultimately killing them.
70% IPA Alcohol is flammable and should be stored in a cool, dry place away from heat, sparks, or open flames. When using 70% IPA Alcohol, it's essential to follow the recommended guidelines and safety precautions to avoid any risks or hazards.
*

*Gallon, Drum, and Tote quantities for this item are considered hazmat and orders begin electronically processing upon receipt. Additional Handling Fees due to Hazmat shipment apply.
Common Names
IPA, Isopropanol, 2-propanol, sec-Propyl alcohol, isopropyl alcohol
Chemical Formula
C3H8O
CAS#
67-63-0
UN#
1219

Hazard statements
Highly flammable liquid and vapor
Harmful if swallowed
Causes serious eye irritation
May cause drowsiness or dizziness
Precautionary Statements Prevention 
Keep away from heat, hot surfaces, sparks, open flames and other ignition sources.
No smoking
Keep container tightly closed Ground and bond container and receiving equipment
Use only outdoors or in a well-ventilated area
Use explosion-proof electrical/ ventilating / lighting/ equipment
Use only non-sparking tools
Take action to prevent static discharges
Wear protective gloves/protective clothing/eye protection/face protection
Wash hands thoroughly after handling
Avoid breathing dust/fume/gas/mist/vapors/spray
Do not eat, drink or smoke when using this product
Keep cool
Response
IF exposed or concerned: Get medical advice/attention
IF IN EYES: Rinse cautiously with water for several minutes. Remove contact lenses, if present and easy to do. Continue rinsing If eye irritation persists: Get medical advice/attention
IF ON SKIN (or hair): Take off immediately all contaminated clothing. Rinse skin with water or shower
IF INHALED: Remove person to fresh air and keep comfortable for breathing
IF SWALLOWED: Call a POISON CENTER or doctor if you feel unwell Rinse mouth
In case of fire: Use dry sand, dry chemical or alcohol-resistant foam to extinguish
Storage
Store locked up
Store in a well-ventilated place. Keep container tightly closed
Do not store with strong oxidizing agents, strong acids, peroxides, aldehydes, halogens, ammonia, acid anhydrides or alkali metals. Keep away from incompatible materials which include Acids, alkali metals, oxidizing agents, iron salts, potassium, aluminum. May attack plastics and rubber.
Disposal
Dispose of contents/container to an approved waste disposal plant
TRANSPORTATION INFORMATION:

US DOT
 

UN1219, Isopropanol, 3, pg II

TDG

 UN1219, ISOPROPANOL, 3, pg II

IMDG

 

 

UN1219, ISOPROPANOL, 3, pg II

Marine Pollutant
 

No

IATA/ICAO
 

UN1219, Isopropanol, 3, pg II
Per DOT regulations, these drums & totes must be transported straight-up and safely tied down.
Please DO NOT transport the drum on its side as this is a highly flammable product and they can leak if transported horizontally.
USA SHIPPING
All orders ship from Los Angeles, California. Orders are processed within 1-2 business days. Your order will be shipped once it is processed, and you will receive tracking details upon shipment. We do not ship to PO Boxes. Free shipping offers do not apply to orders shipped to Hawaii and Alaska. Shipping rates are based upon the total weight & volume of your order, as well as the distance to the destination. We carefully pack every order but sometimes damage can occur in transit. If your product arrives damaged, incorrect, or missing an item please report it to us by calling +1 (310) 366-7121 or emailing breenlabs@gmail.com within 7 days of receipt. After 7 days from the delivery date, we cannot be held responsible for damaged, incorrect or missing items.

Small parcels are shipped via UPS, USPS, or FedEx. Once your order has shipped, you will receive a shipment confirmation email with your tracking number.

For bulk or wholesale orders within the Los Angeles area, we ship via our own fleet of trucks. Local deliveries may be eligible for free delivery on a minimum order basis.

For bulk or wholesale orders outside of Los Angeles, we ship via a common carrier.
For all orders shipped via a common carrier, delivered pricing will be determined by the quantity ordered and destination. 


CANCELLATIONS
Please email us at breenlabs@gmail.com as soon as possible if you wish to cancel your order. We will do our best to accommodate any cancellation requests that have not been processed or shipped.